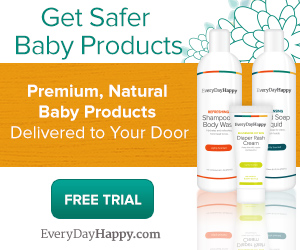 Get started with EverydayHappy today by ordering your Free Trial Baby Kit! Just pay shipping $5.95! Wow!
– Going monthly gets you a great deal – 40% OFF the regular price!
– Monthly deliveries right to your doorstep instead of long lines at the store.
– Pay as you go option so you only get your shipments when you need them.